Cats that have touched Bojobirmans

Bella

Bella ran the house here as she is my oldest cat, her made up birthday was April 1, 2002. She came from the Edmonton Humane Society. Bella had been amazing over the years with all the cats and kittens that have come and gone. Her and Joey were best friends. It is with great sadness that we had to say goodbye to Bella December 14, 2013. She was diagnosed with diabetes and became very ill and suffering as she was not responding to treatment.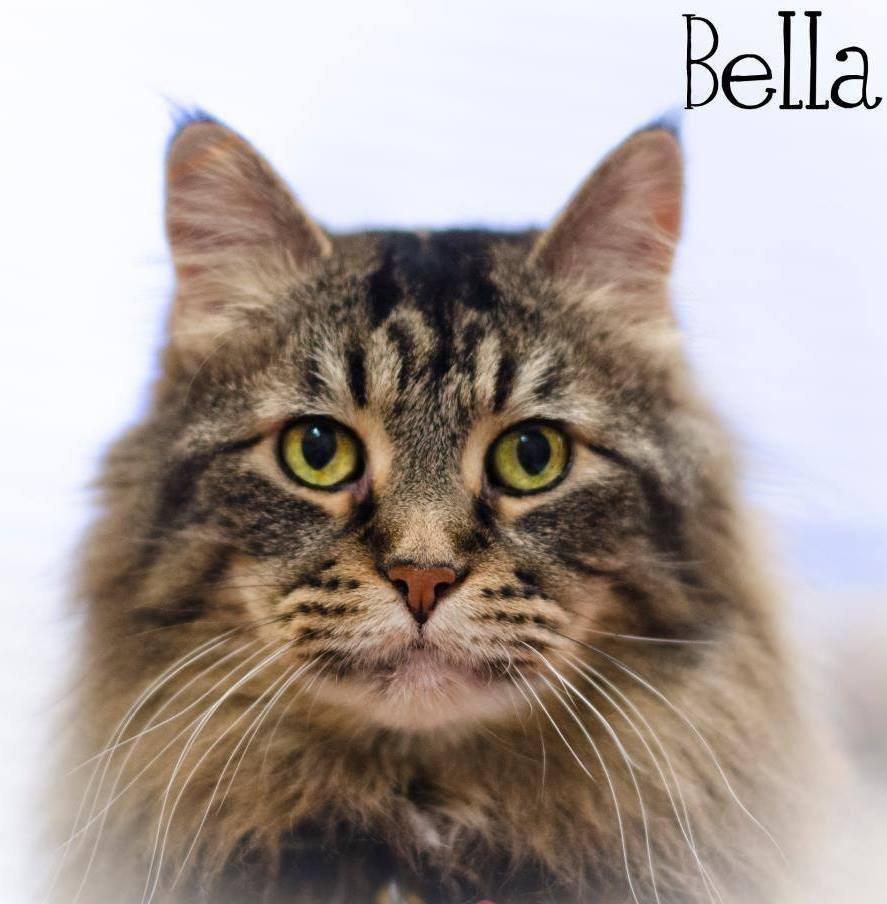 CH Casa De Amor Cali of Bojobirmans and SGCA Casa De Amor Bouquet of Bojobirmans - my first breeding girls both happy in their new homes, Cali in Iqaluit and Bouquet in Fort MacMurray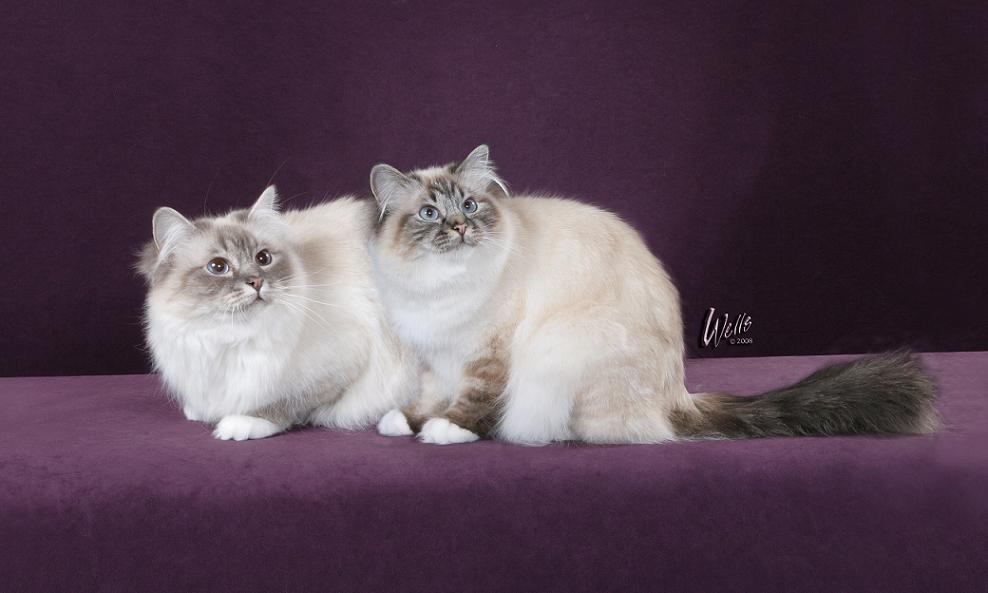 Chittagong Dazzle of Bojobirmans - Never became a breeding girl due to a slight heart murmur, now living in Lethbridge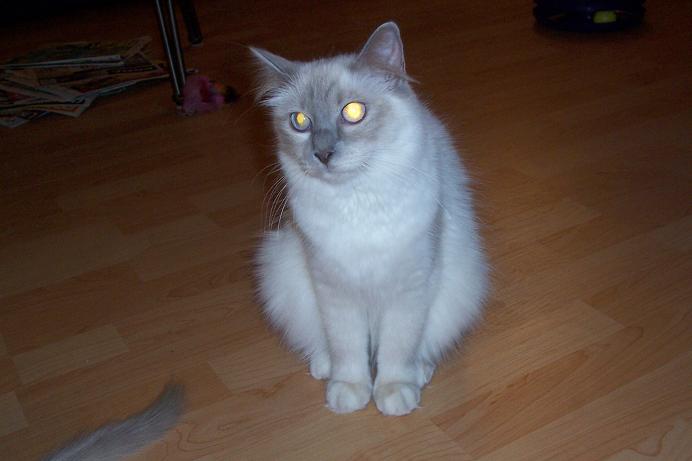 In loving memory of Larry who passed away from cancer. May 2, 2007 - November 28, 2009. Larry touched many peoples lives as a therapy cat and just as an amazing pet. He will be remembered and loved always. He was loved by Nicole and Shaun in Fort McMuarray.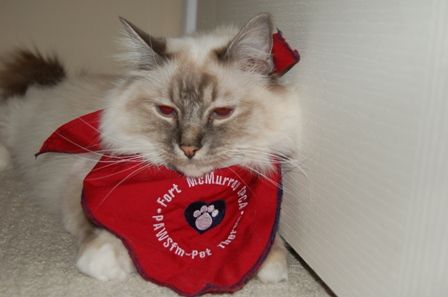 SCGA Chittagong Elsea of Bojobirmans - She is Gurdie's mom and after her second c-section I had her spayed and she is happy in Calgary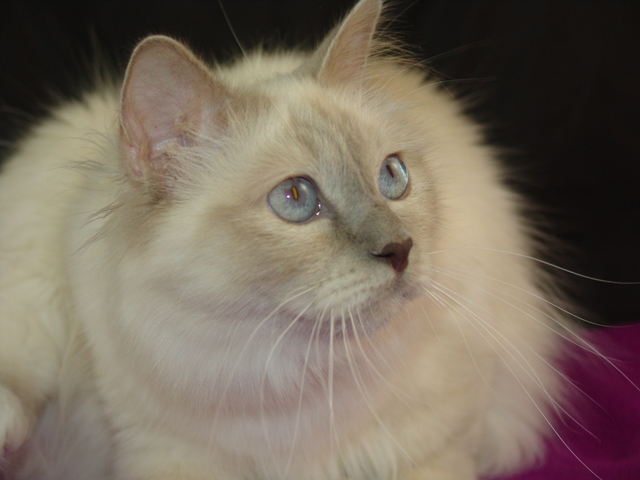 I briefly bred Maine Coons
and my cattery name was Mistycoons
, both girls have been re-homed
CH Carstutz Lola of Mistycoons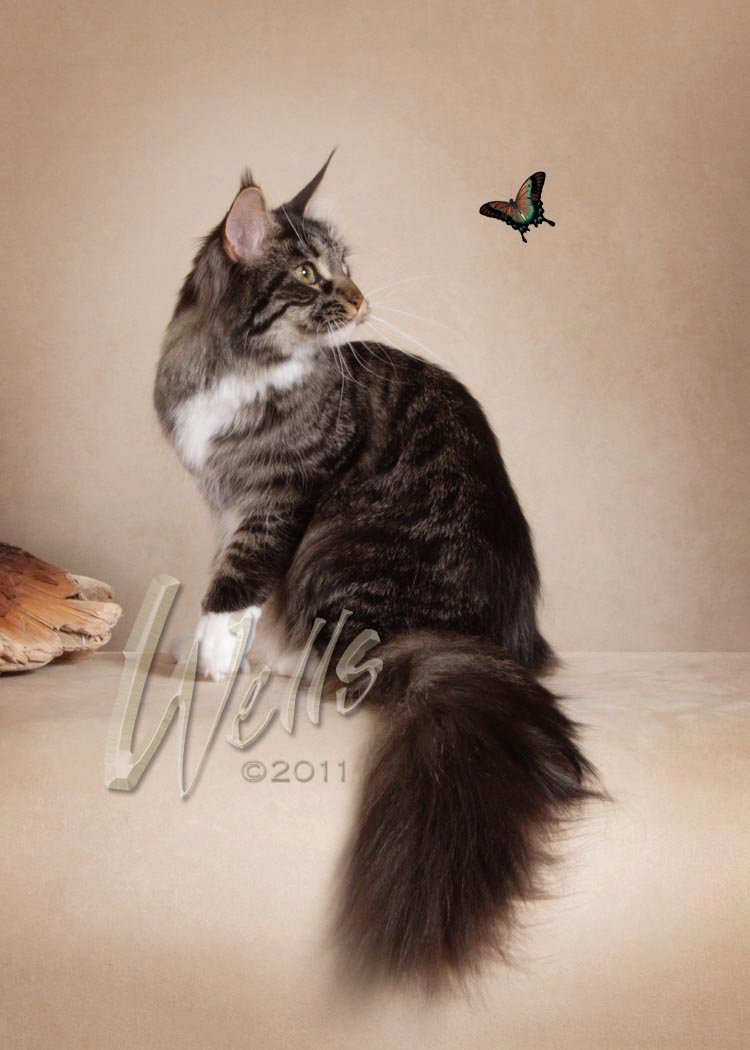 CH Carstutz Willow of Mistycoons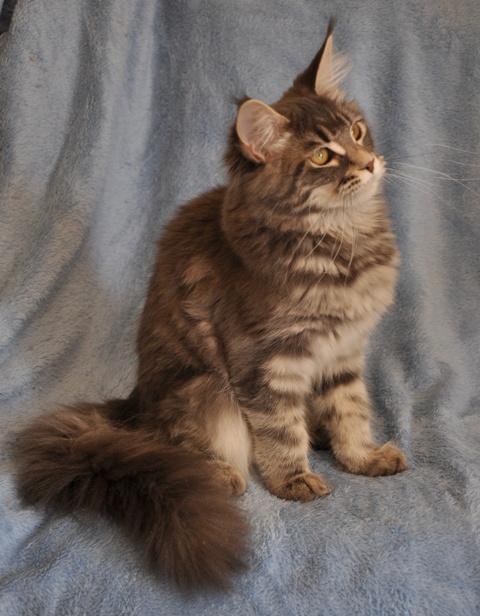 ---
Home | What's New | Cattery | Birman Legend | My Cats | Breed Standard Colours | Kittens
Links | Photo Gallery | Guestbook | Contact Me
• •