My Family
Bella
Bella runs the house here as she is my oldest cat, her made up birthday is April 1, 2002. She came from the Edmonton Humane Society. Bella has been amazing over the years with all the cats and kittens that have come and gone. Her and Joey are best friends. It is with great sadness that we had to say goodbye to Bella December 14, 2013. She was diagnosed with diabetes and became very ill and suffering as she was not responding to treatment.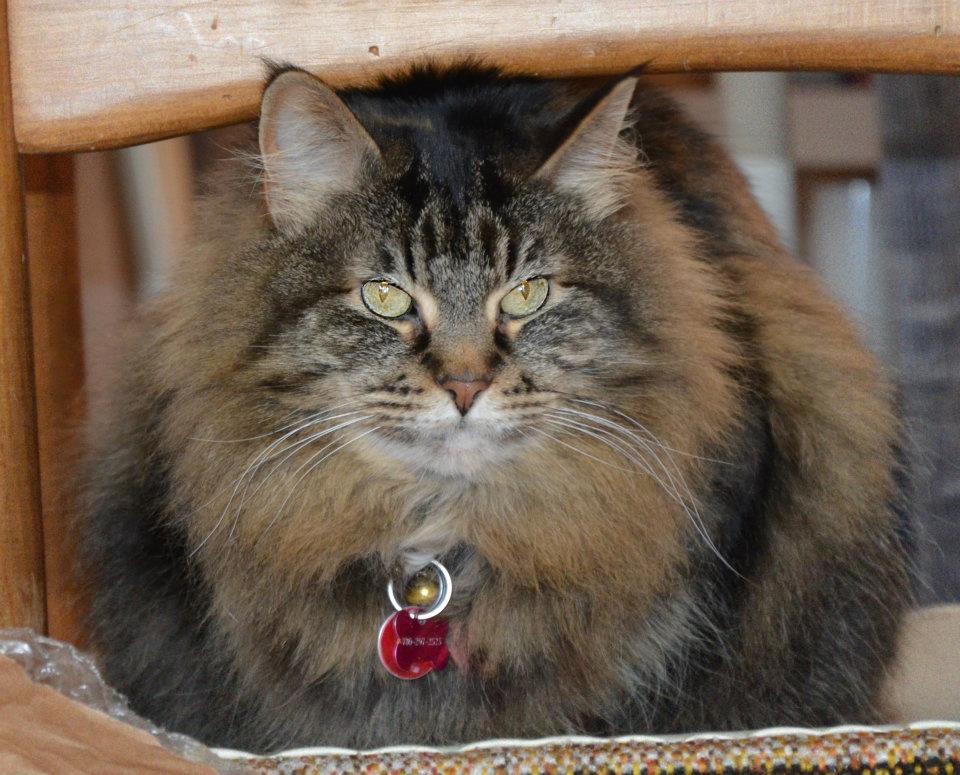 SGCA MikaSu Bojolais of Bojo Birmans "Joey"
Lilac Point
Joey is a very affectionate boy that was born April 29, 2004. He always has to have a good cuddle with me before bed. Sometimes he tries to tell me when I should goto bed. He was a wonderful boy to show. He enjoyed being handled by all of the judges and the judges loved to talk about him while he was being judged. He has retired as a show cat as he got his Supreme in 2006. I do bring him out to the shows once in while still. Joey is harness trained and does walk on a leash, he loves to go visit the pets stores.


RW QGC BojoBirmans Gurdie, chocolate point
Gurdie is from my own breeding and was born June 10, 2009, both of her parents earned Supreme titles in the show ring. She is very affectionate like her mother and gets along real well with the dog Abigail.

2011/2012 TICA Northwest region awards
20th Best Long Hair Cat
2nd Best Birman Cat
Best Chocolate Point Birman
and all this just from being in 2 cat shows. I am very proud of her.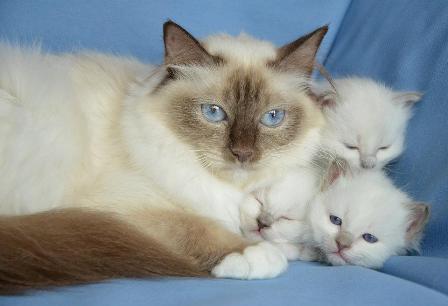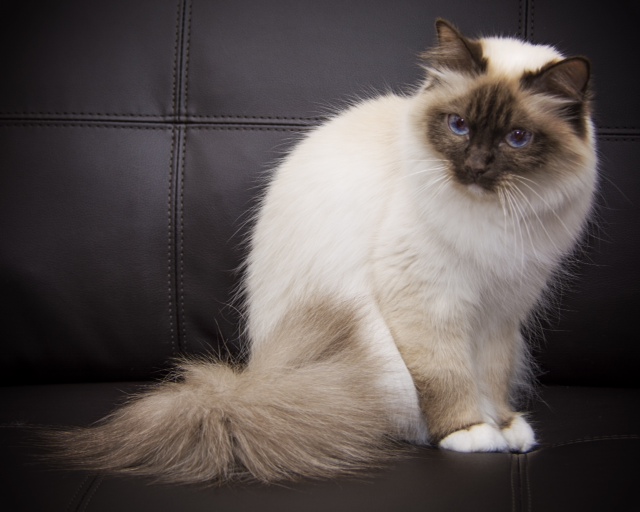 QGC Chittagong Jinx of Bojobirmans
Jinx is the newest member of my family and will end up being my first Stud cat. Jinx is a Seal Lynx Point Birman and was born July 31, 2012. I am excited to bring the lynx pattern back into my breeding program. He loves to cuddle, give kisses and crawl under the covers.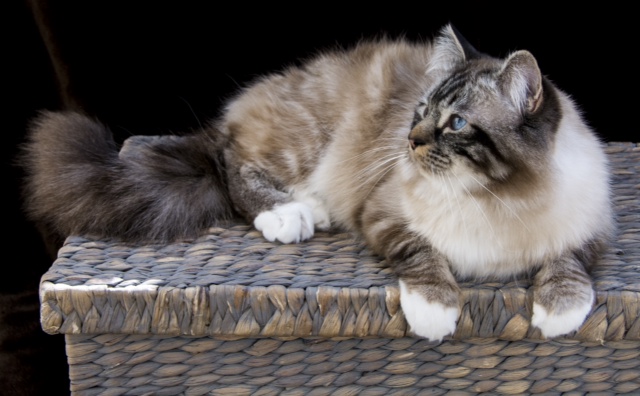 Bojobirmans Koala Bear

Bear was born August 22, 2013 and is a seal point male from Gurdie's last litter. He is just a doll. I have decided to keep him.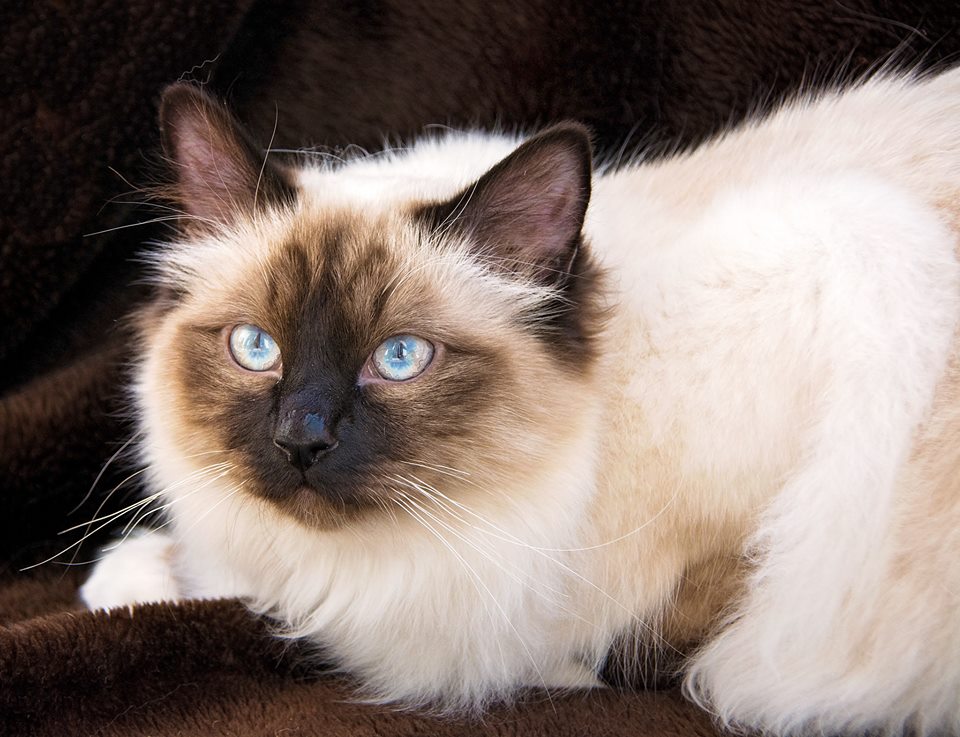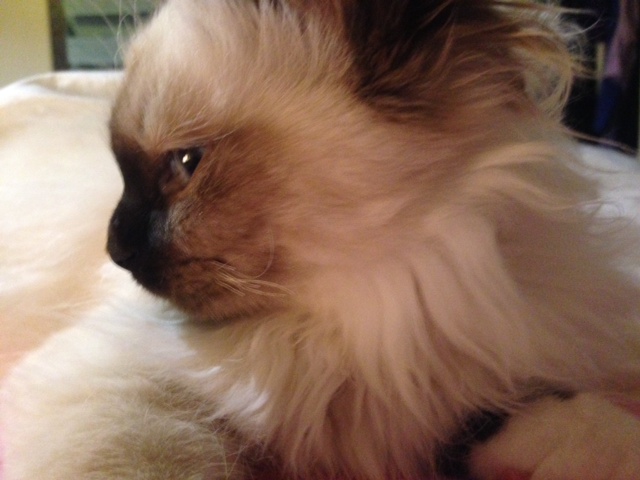 Abby is my Leonberger and is about 70lbs (small for her breed), born April 6, 2008.


Abby is great with the cats, she and Gurdie are sleeping buddies and Abby and Jinx are play buddies.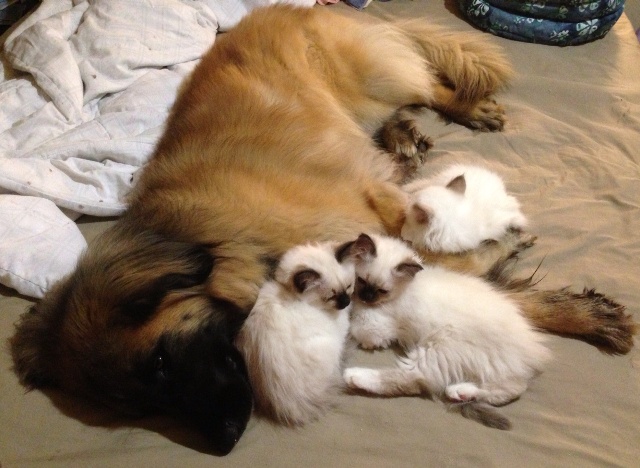 ---
Home | What's New | Cattery | Birman Legend | My Cats | Breed Standard Colours | Kittens
Links | Photo Gallery | Guestbook | Contact Me
• •